Findings on the prevalence and nature of economic abuse, and responses to it
---
Interest in economic abuse has surged in recent years. While economic abuse has previously been understood as a form of emotional or psychological abuse, recent research has demonstrated that this it is a distinct form of abuse with unique behaviours and consequences. However, compared to other forms of domestic abuse and violence against women and girls, relatively little is still known about it.
Over two years, Surviving Economic Abuse has undertaken an ambitious research project to uncover evidence from across the world that reveals more about economic abuse. Economic abuse: A global perspective gives a picture of what economic abuse looks like globally in the context of intimate partner violence, drawing on findings from six continents.
This groundbreaking research, the most comprehensive ever known on economic abuse, explores:
the global prevalence of this form of abuse
how it is experienced by victim-survivors
policy and industry responses to it
what is not yet known about economic abuse and where further research is needed.
"This report provides access to studies… that many may not have previously been aware of: a treasure trove of a resource for academics, students, policy-makers and practitioners alike." Professor Liz Kelly – Director of the Child and Woman Abuse Studies Unit, London Metropolitan University
The findings have informed a strategic framework for understanding and responding to economic abuse that can inform future research and responses. The framework includes recommendations for the financial sector, researchers, policy-makers, government agencies and domestic abuse services, as well as summarising promising practice that stakeholders can adopt.
You can also read the shorter briefing note and the strategic framework here: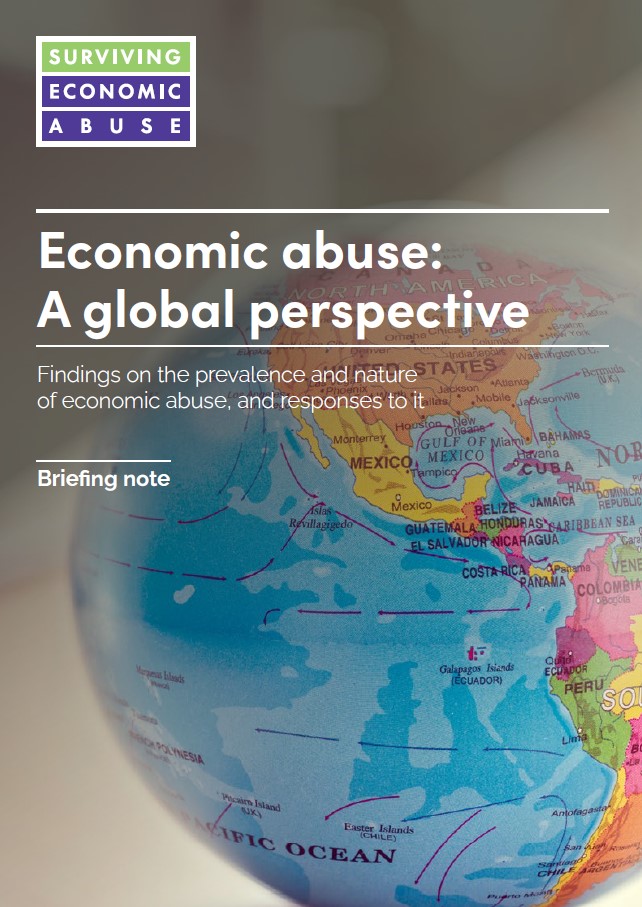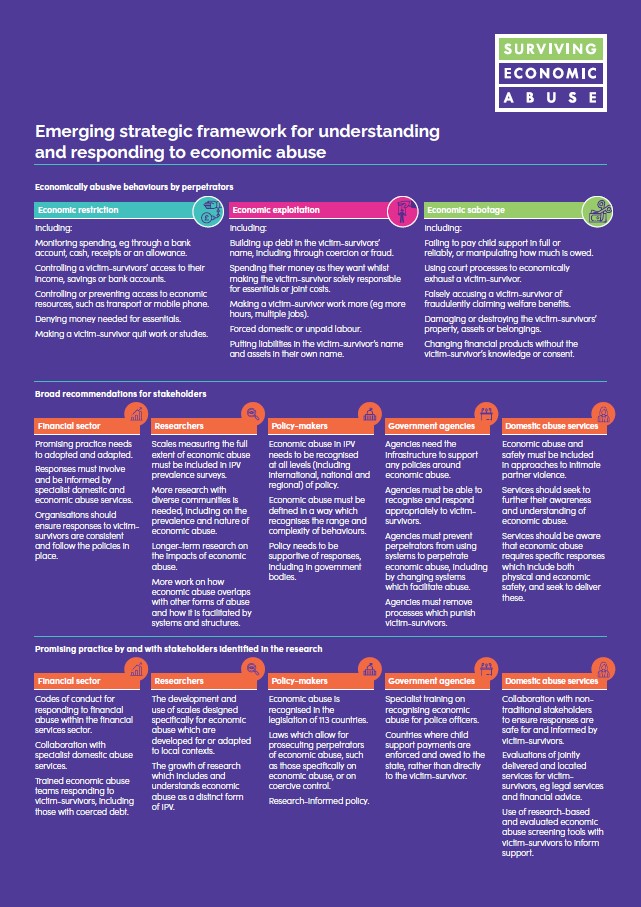 The annex to the report contains the full range of information on research findings around the prevalence of economic abuse.
The following diagrams highlight some of the key findings of the research.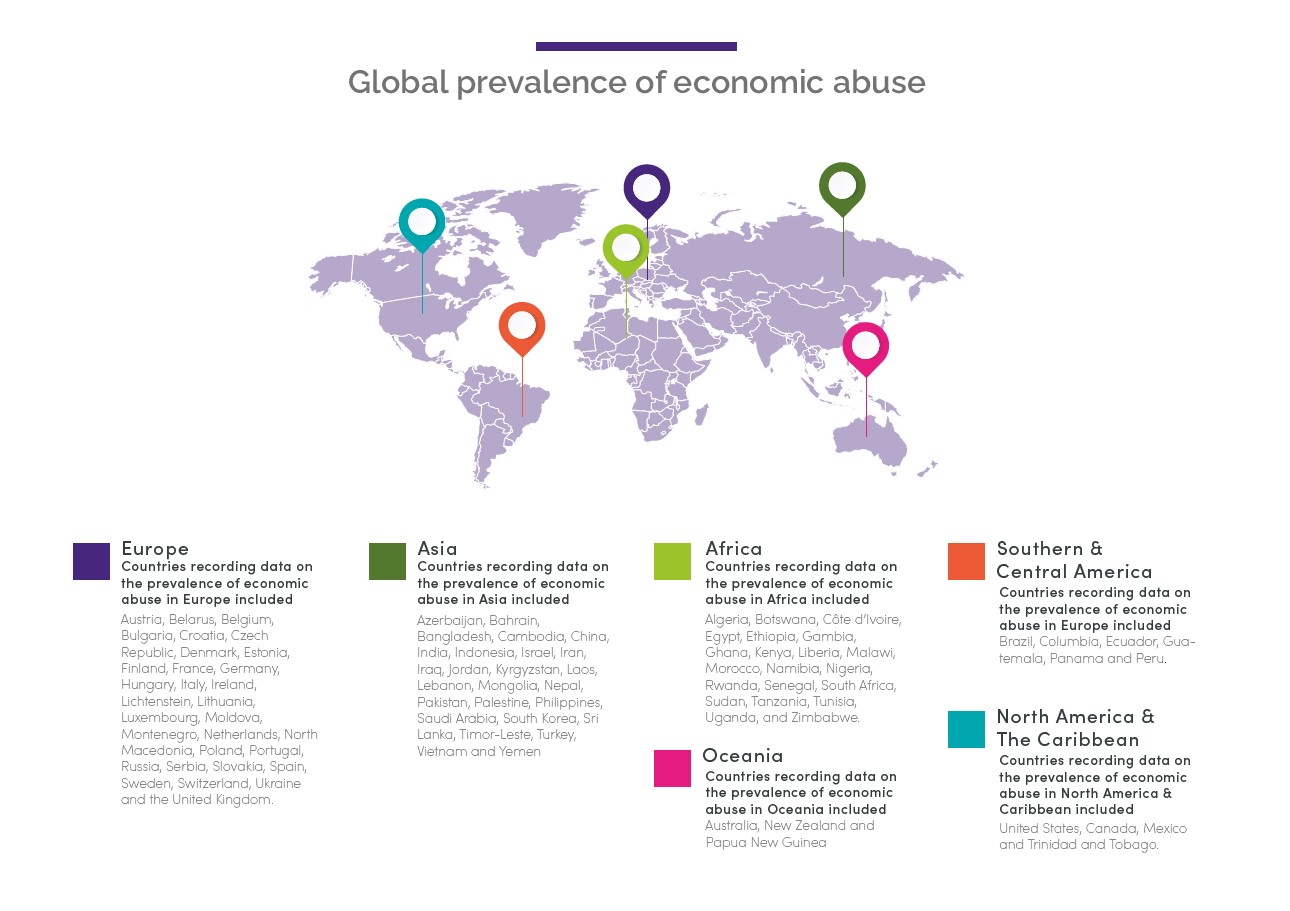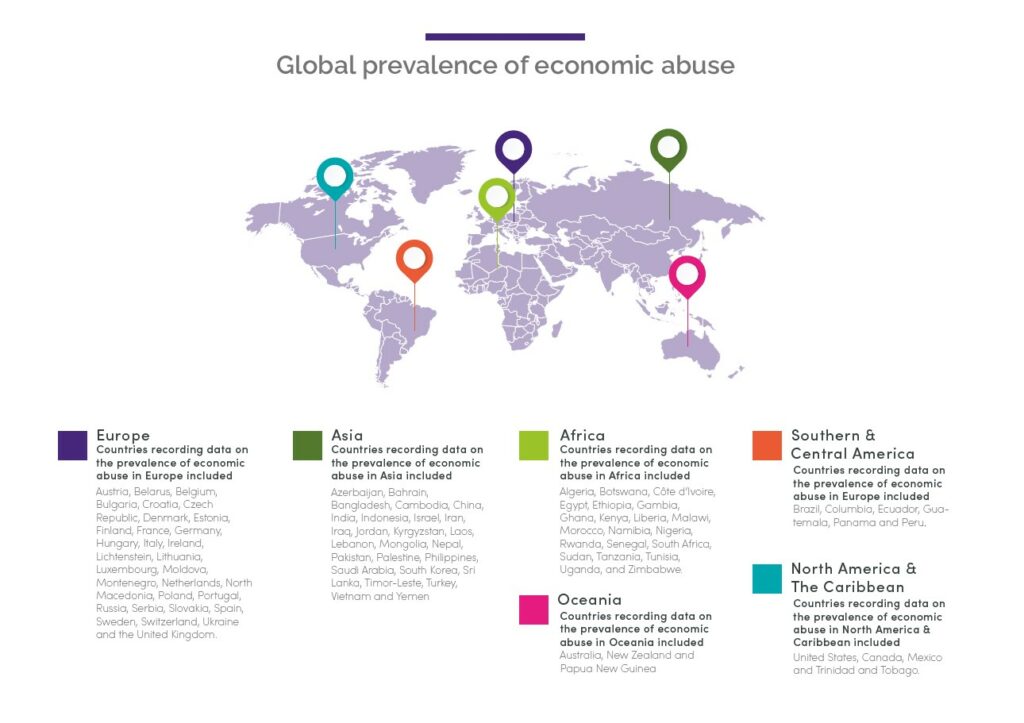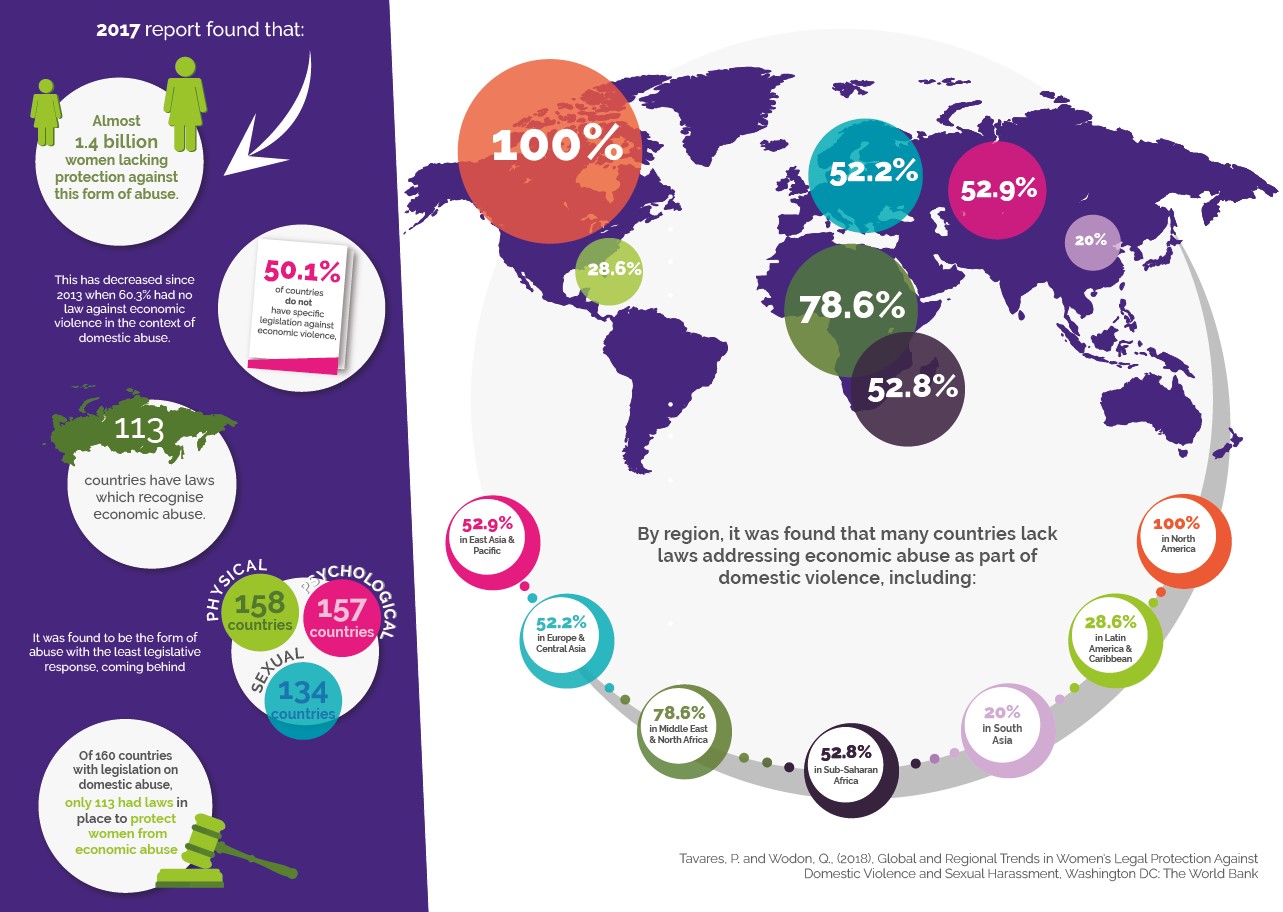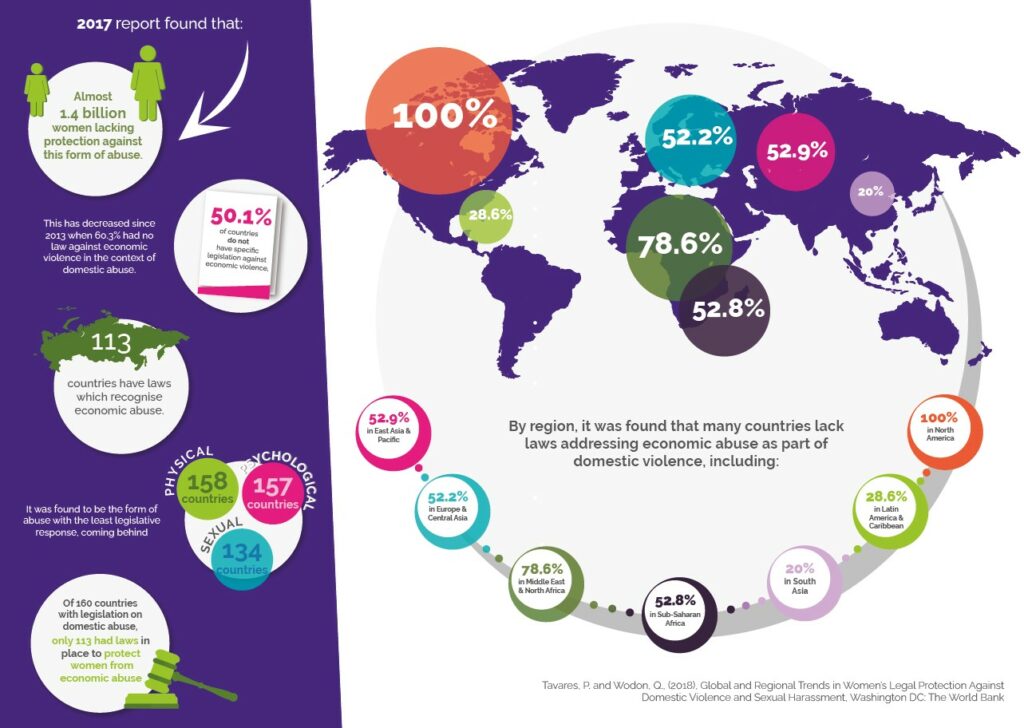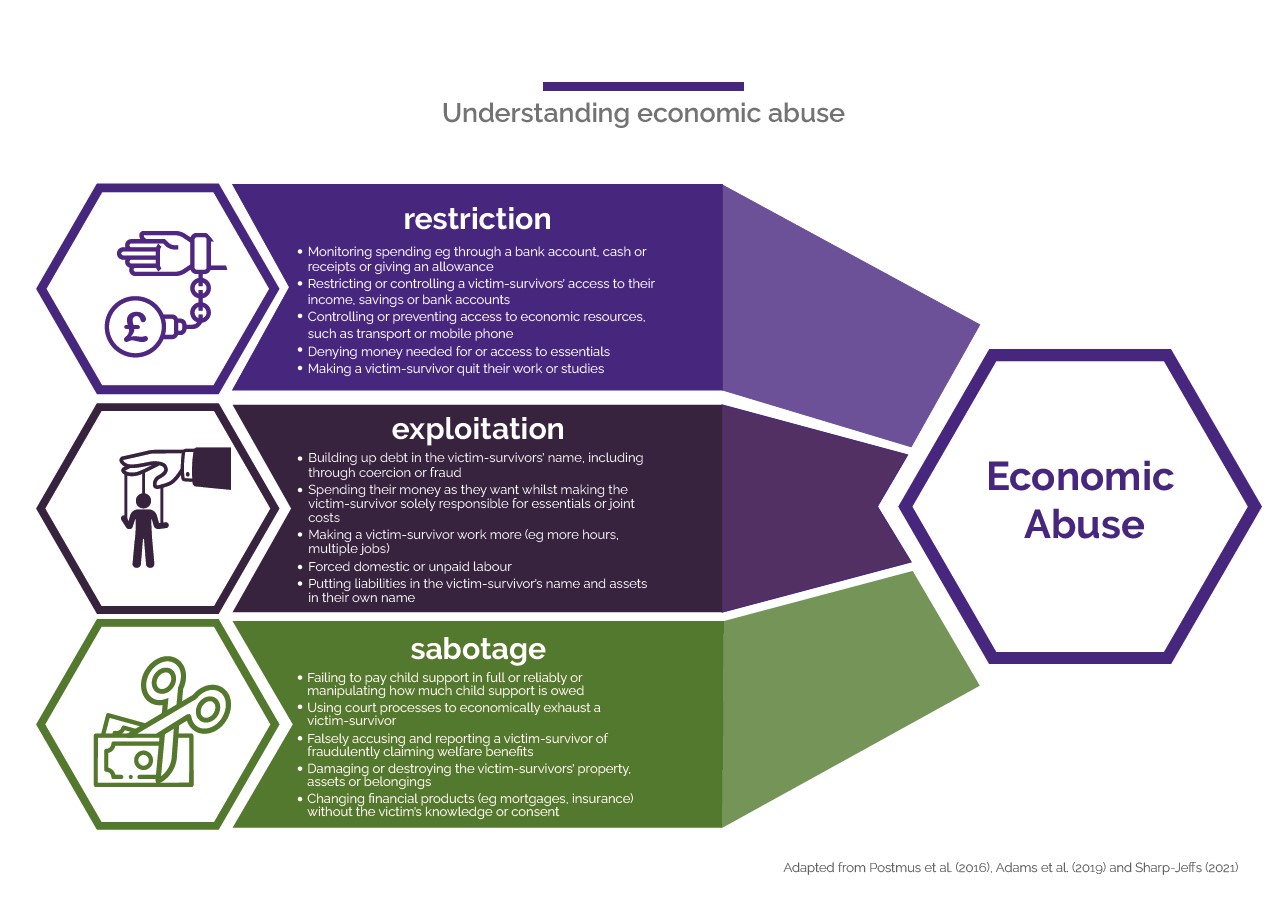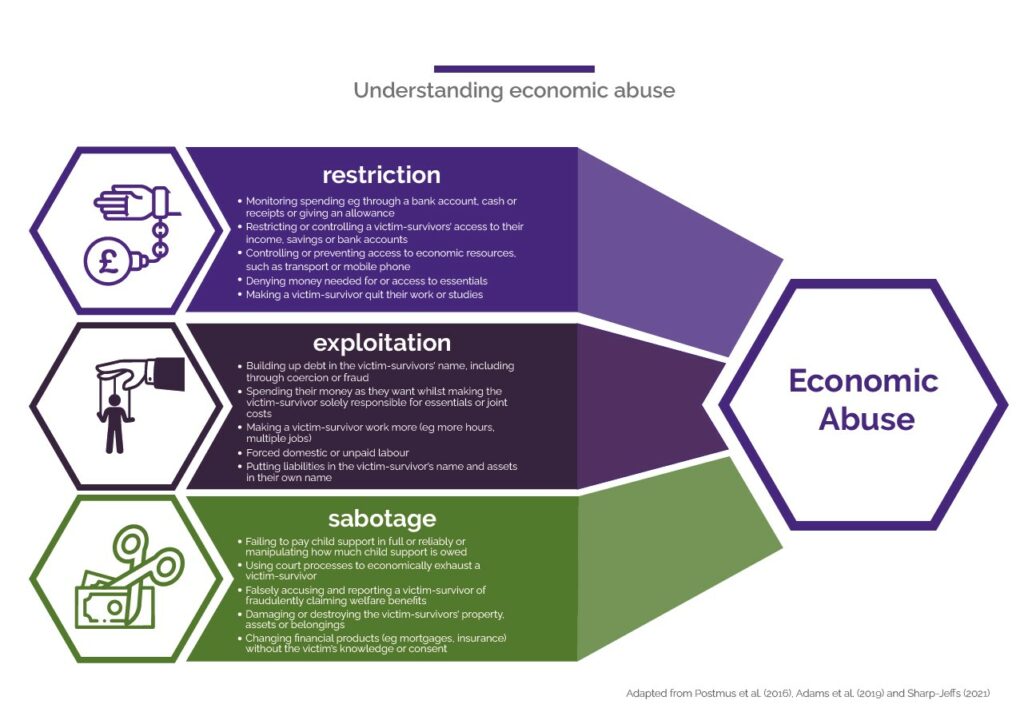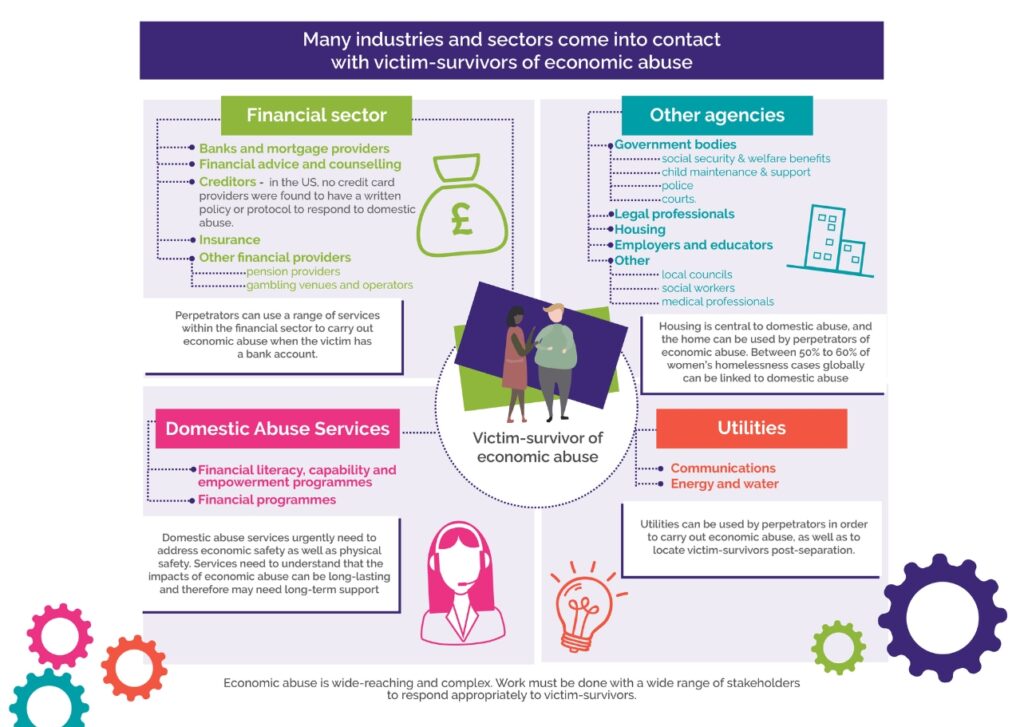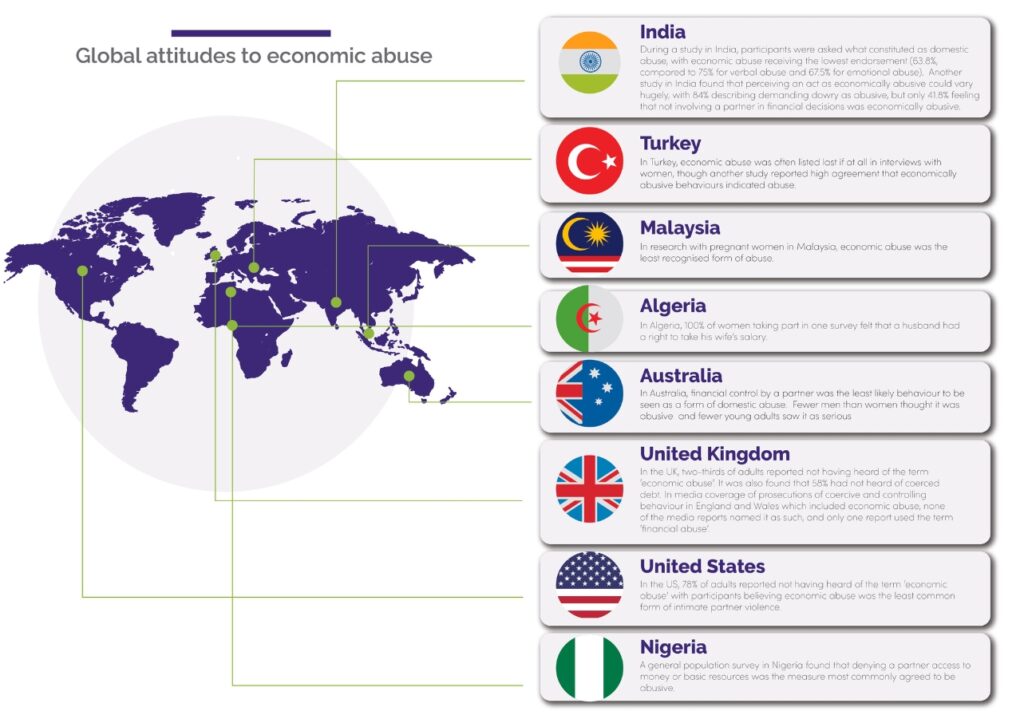 ---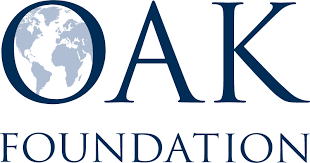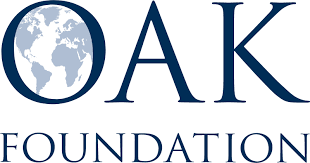 This project was funded by support from Oak Foundation, which commits its resources to address issues of global, social and environmental concern, particularly those that have a major impact on the lives of the disadvantaged. With offices in Africa, India and North America, Oak Foundation makes grants to organisations in approximately 40 countries worldwide.