The work of Surviving Economic Abuse (SEA) is informed by 'Experts by Experience' – a group of women who speak openly and honestly about what they have gone through so that they can be a force for change.
The charity is led by our founder and CEO, Dr Nicola Sharp-Jeffs OBE, who is supported by a growing team and Board of Trustees.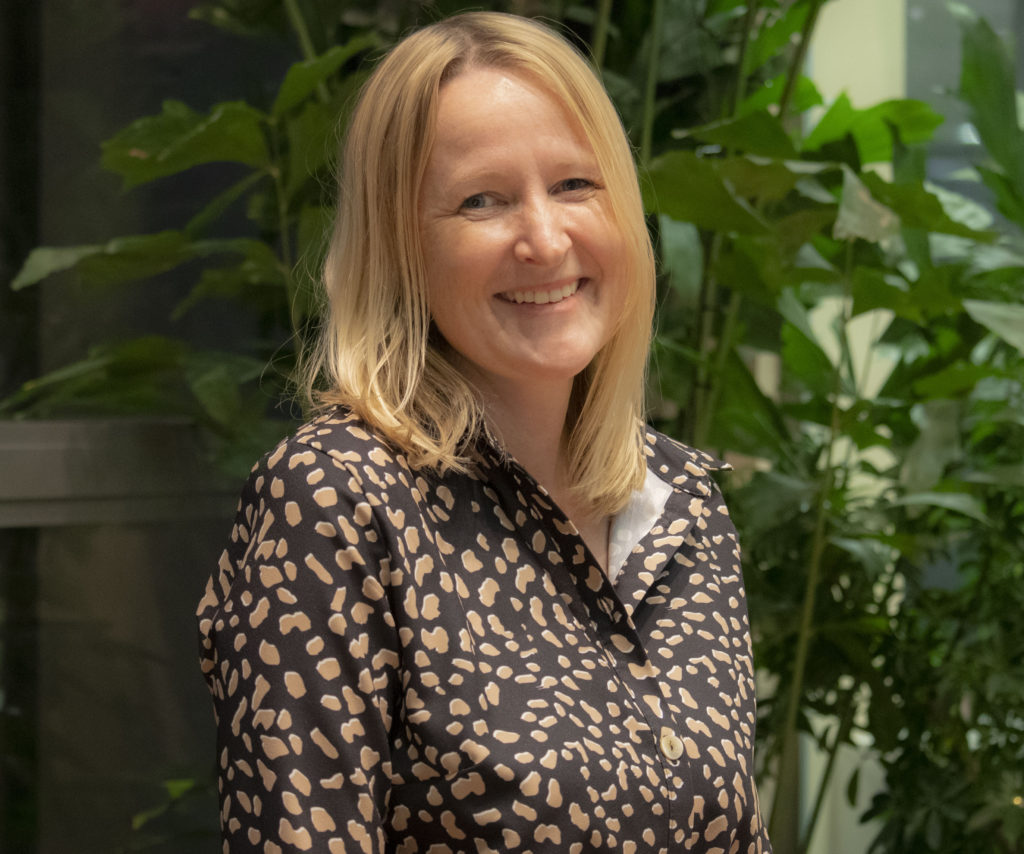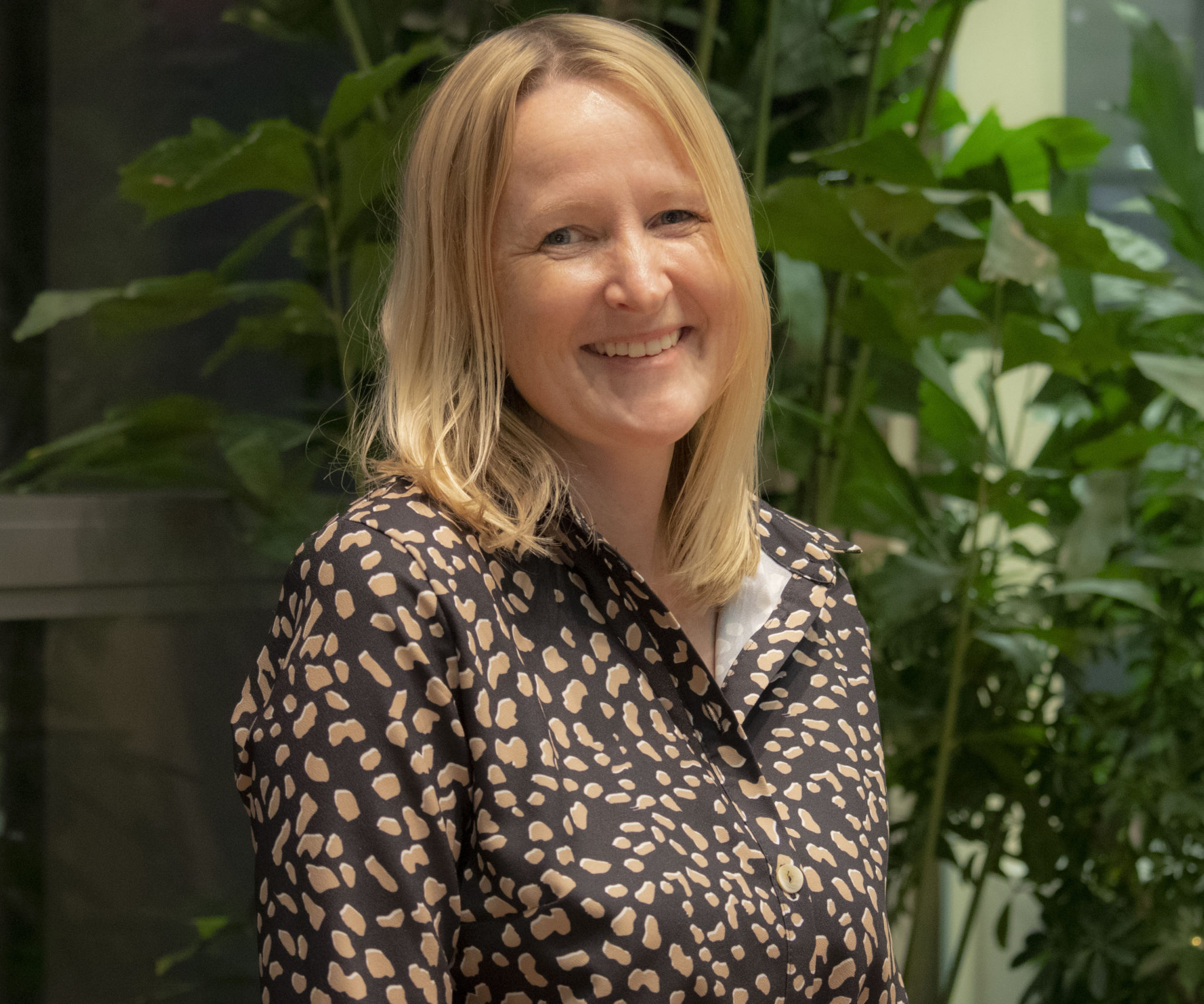 Nicola is an expert in economic abuse as it occurs within the context of coercive control. She has worked in the violence against women and girls (VAWG) sector since 2006 in both policy-influencing and research roles.
In 2016, Nicola was made a Winston Churchill Fellow and travelled to the United States and Australia to explore innovative responses to economic abuse. It was her determination to ensure that women in the UK have access to the same responses that led her to establish SEA.
Nicola is also an Emeritus Research Fellow in the Child and Woman Abuse Studies Unit (CWASU), London Metropolitan University and a Visiting Senior Fellow in Social Policy at the School of Law and Social Sciences, University of Suffolk.
In 2020, Nicola won Rising Chief Executive at the Third Sector Awards in recognition of her work.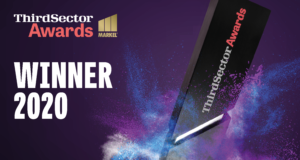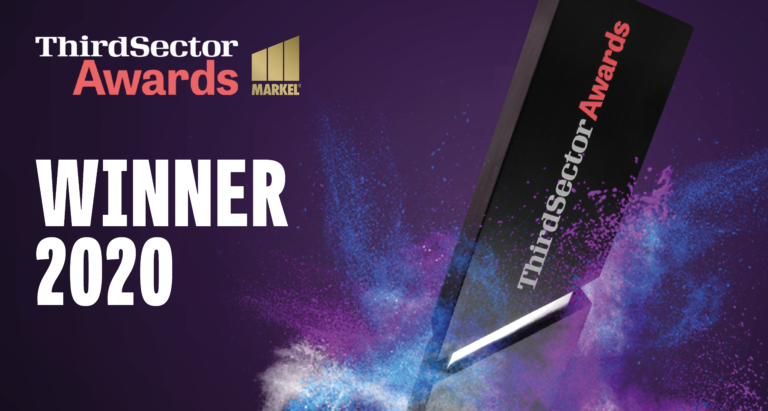 Specialist team
Christina Govier
Head of Specialist Team
Christina has worked in the voluntary sector as an advocate supporting survivors of domestic abuse over the last 5 years. She has worked in a number of different settings providing advice on the National Domestic Violence helpline, within a refuge setting and providing advocacy and training to GP's and patients. Christina has specialist knowledge and interest in economic abuse, having worked closely with survivors facing this form of abuse she has a solid understanding of the key issues this group face. She has also delivered an empowerment programme to survivors to support them to re-enter work, education or training.
Jenn Glinski
Banking Specialist
Jenn has spent 10 years working in research, policy and educational roles in the field of violence against women. She holds an LL.M. in International Human Rights Law and a MRes in Public Policy Research. Alongside her role at SEA, Jenn is a PhD candidate at the University of Glasgow, where her research examines economic abuse, the costs of separation and support available for victim-survivors in Scotland. In 2020, she was a visiting scholar in the Center on Violence Against Women and Children at Rutgers University in the USA. She has developed an expertise in banking and she has undertaken key research collaborations with the Royal Bank of Scotland.
Judy Barber
Debt and Benefits Specialist
Judy Barber has worked in the voluntary sector as an advocate and trainer for over ten years. In her previous roles she has worked in refugee resettlement, supported victims of forced marriage and honour based abuse and has taken part in educational programmes designed to raise awareness around violence against women and girls.
Louise Jones
Housing Specialist
Louise gives advice to professionals supporting survivors who are homeowners, as well as other complex housing cases where there is economic abuse. Her background is in housing. She is passionate about the right to a safe, secure and affordable home for everyone and believes that so many of the social issues we struggle with as a society could be improved if this was prioritised.
Policy and research team
Holly Cameron
Head of Policy and Influencing
Holly has worked in policy, public affairs and campaigns roles within the charity sector for more than ten years and across a range of health and social justice issues. To date, her work has led to two new pieces of primary legislation and numerous policy changes, and she has led teams working to influence decision makers at both a national and local level. Prior to joining the charity sector, Holly worked for politicians at an EU and UK level. In her spare time, Holly facilitates a network for people looking to build or develop their careers in the charity sector, and is a trustee for a small health charity focusing on patient voice.
Cyrene Siriwardhana
Legal and Policy Advisor
Cyrene Siriwardhana worked as a government lawyer with the Ministry of Justice. She also has extensive experience of policy work on gender equality and violence against women in Sri Lanka, where she headed UNDP's national access to justice programme and prior to that the policy and advocacy team at Oxfam.
Dr Kathryn Royal
Research Officer
Dr Kathryn Royal has a background in both practice and research in the field of violence against women and girls. She completed her PhD at the Centre for Research into Violence and Abuse at Durham University in 2019. Funded by the Economic and Social Research Council, Kathryn's research examined how media coverage of rape affects victim-survivors of sexual violence. She has also been an active and committed volunteer for her local Rape Crisis Centre for over 7 years, taking on a number of roles in this time, including regularly providing helpline support.
Stephanie Orr
Policy Officer (Housing)
Stephanie Orr has worked in the voluntary sector in various support roles for the last 6 years. Following an unusual pathway into the VAWG sector, her passion for supporting survivors of gender-based violence started whilst studying for a PhD in Chemistry when she began volunteering at her local Rape Crisis Centre, taking on a number of roles including regularly providing helpline support. Since then, Stephanie has worked as an advocate, supporting survivors of forced marriage and honour based abuse and working one-to-one with women and girls experiencing domestic abuse who were assessed to be at high risk of homicide or serious harm. Most recently, Stephanie has delivered a project in Children's Services, training, consulting and working in partnership with social workers to improve responses to domestic abuse within a local authority.
Awareness and education team
Georgia Powell
Communications
Georgia has worked in communications, marketing and events within both the commercial and voluntary sectors for over 10 years. In her previous role at a youth charity, she was responsible for the project management of youth-focused marketing campaigns, a number of which focussed on gender equality – including raising awareness of healthy relationships and period poverty. Georgia is also an integrative therapist and yoga teacher.
Katy Blanchard
Information and Resources
Katy has worked in the voluntary sector for eight years in editorial roles for several charities, including a large charity focused on the rights of women and girls globally. Her career has focused on working with experts to write and edit material that informs and inspires, breaking down complex information to help people understand their circumstances and the options available to them. She has also worked as a trustee for a charity supporting young people with learning disabilities.
Nicola Barratt
Social Media and Digital Marketing Officer
Nicola has worked in social media and marketing for over eight years, with roles in the public, non-profit and commercial sectors. In a previous position at an HIV charity Nicola managed campaigns to increase awareness of HIV prevention, treatment and testing across the world. This included a focus on the human rights of women and girls, LGBTQ+ people, sex workers, and drug users. She is also currently training to be a therapist.
Hannah Weber
Copywriter and Content Editor
Hannah is a writer and editor who has worked in non-profits, the commercial sector, and academic publishing. In her previous role in medical editing, she developed an interest in women's access to and experiences of healthcare, including for mental health. Her work at SEA focuses on working with experts to develop resources for professionals, victim-survivors and their loved ones, as well as copywriting and editing SEA's communications material.
Impact and partnerships team
Joanna Elkington
Fundraising Officer
Jo has worked in the charity sector for over 15 years, mainly in programme development and grants fundraising roles. Her work has focused on overseas development, humanitarian relief and human rights. She is experienced in grant contract management and developing tools and processes to support this, and she has a particular interest in partnership working and capacity building.
Jasbinder Kaur
Training Officer
Jasbinder is a trainer valued for her ability to work well with a wide range of audiences including workforce professional development and community outreach to vulnerable adults. Drawing on over 25 years in the charity sector she brings a lively and highly engaging approach to her workshops and training, tacking complex and sensitive issues with passion and sensitivity.
Rosa Wilson Garwood
Head of Impact and Partnerships
Rosa Wilson Garwood joins us from the international development sector where she has spent most of her career so far. She previously worked for Oxfam developing strategy, programmes and partnerships for women's rights and has worked in a range of programme quality roles with a focus on monitoring, evaluation and learning. She supported a victim-survivor focus in safeguarding roles and worked for over a decade in the Middle East, Eastern Europe and Commonwealth of Independent States.
Operations team
Helen Liles
Head of Operations
Michelle Everitt
Finance Officer
Becky Stevens
Operations Administrator
With a background in organising major events, Becky brings her project management skills to her role supporting the team with operational support.
Our Trustees
Our Trustees help set out SEA's strategic direction and ensure that the charity complies with legal requirements. The members of the Board of Trustees come from a variety of sectors, representing the scope of SEA's work. This includes domestic abuse, non-profit management, banking and financial expertise, law, government and policy.
Cathy Millis
Chair of Trustees
Cathy is an HR professional who has held HR Director roles in UK & International organisations leading significant multi-channel and multi-market transformational change programmes. Now running her own business as an Independent Consultant focusing on Strategic HR, Executive Coaching & Training.
Sue Lewis
Trustee
Since leaving the Treasury in 2011, Sue has held a number of Board and advisory roles. She currently chairs the Financial Services Consumer Panel; and is a Trustee of the People's Pension; and of StepChange debt charity. Sue also sits as a consumer representative on several financial services industry bodies. She also advises overseas clients on financial education, financial inclusion and consumer protection regulation. Sue spent most of her career as a senior civil servant, advising government ministers on policy issues including financial services, early years, children and young people, and gender equality.
Janqui Mehta
Trustee
Janqui Mehta has 13 years' experience in media and communications. She has developed large scale, national awareness campaigns on a range of social issues, most recently at Smart Energy GB, where she is responsible for media relations for the largest single consumer engagement and behaviour change campaign of this decade – the nationwide smart meter rollout. She worked on national awareness campaigns for national domestic violence charity Refuge for four years.
Richard Walsh
Treasurer
Richard Walsh has worked in the Banking sector in a variety of roles for international banks over the past 16 years. His current day to day role in the restructuring team of a Canadian bank involves managing a portfolio of distressed credits with a view to minimising loan losses and maximising recoveries, in addition to recommending the Collective Provision for the UK division over the past 3 years.
Ruth Mason
Trustee
Ruth is currently the Business and Development Lead with Women's Aid for their Change That Lasts Programme where she supports independent women's sector organisations with practice improvement, sustainability and governance alongside strategic commissioner engagement. As a qualified counsellor focusing on the needs of young people, Ruth also runs training events for local frontline voluntary sector staff focusing on staff welfare and reducing vicarious trauma.
Jonathan Speight
Trustee
Jonathan has extensive experience over 25+ years at COO Level within the Financial Services Industry working globally in UK, Singapore, Oman, Germany, Hong Kong, Thailand and Mexico, with broad exposure in a range of management roles covering Trade Finance, Risk, Internal Control, Relationship Management, Debt Restructuring, Human Resources and Compliance. His experience covers managing geographically dispersed and international teams to support and deliver cost savings, efficiencies, strategic change, execution of programmes, as well as build revenue and deal pipelines.
Annabel Griffiths
Trustee
Annabel is a solicitor with a broad-based practice which covers public and private law Children Act 1989, Domestic Violence, Community Care and Court of Protection. Annabel has particular expertise in representing victims of domestic and sexual violence, forced marriage and so called 'honour based' violence. Annabel is also a CAADA qualified Independent Domestic Violence Advocate and has a thorough knowledge of the dynamics of controlling and abusive behaviours.
Sarah Williams-Gardener
Trustee
Sarah has over 25 years business experience across a variety of sectors, in stakeholder relationships, comms & marketing and government affairs. Most recently Sarah was a founding member of Starling Bank where she developed an interest in Financial Inclusion. Proud to have led on initiatives to create financial inclusion via empowerment such as the creation of the "Gambling Block" which gave freedom for customers to customise and control their spending. Having undertaken several CEO roles, Sarah is currently the CEO at Hope for Children.
Katie Sayer
Trustee
Katie has 19+ years experiences working in the Financial Sector as an experienced Director and leader of strategic initiatives across global organisations. Her experience covers business transformation, target operating model, operations strategy and strategic cost reduction programmes and has delivered large scale complex portfolio of projects from offshoring and cost reduction programmes through to regulatory change.