Posted on 17 May 2023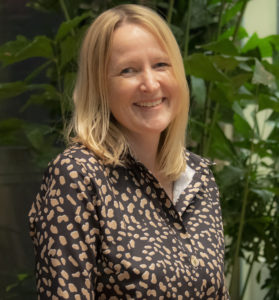 After a remarkable six years, Surviving Economic Abuse's (SEA) founder Dr Nicola Sharp Jeffs OBE will move from her role as CEO to become the charity's President.
In this new role, Nicola will channel her passion for SEA's work into supporting influencing and engagement.
Nicola said: "It's been six amazing years since I founded SEA, with the mission to raise awareness of what was then the largely hidden issue of economic abuse. I have had the enormous privilege of building and working alongside a talented team of more than 30 specialists and over 100 Experts by Experience, whose passion and creativity has led to achievements I could never have envisaged. SEA's remarkable growth is testament to their dedication, along with the generous and trusting support of our visionary funders and supporters. But more than this, it is a reflection of how much our work is needed.
"I very much look forward to welcoming a new leader, who will build on our foundations and take SEA to its next level ensuring SEA's vital work will continue to change the lives of many more women experiencing economic abuse."
SEA's chair, Cathy Millis, said: "Under Nicola's leadership, SEA has grown from just one employee to 30, with an income of almost £1.5 million. To achieve that in just six years is phenomenal – not least as, in this short time, the charity has been forced to respond to both the pandemic and the cost-of-living crisis. Its success is a reflection of her creativity, tenacity and, most of all, her passion for improving the lives of women experiencing economic abuse. In her new role as President, SEA's work will continue to benefit from that passion and her peerless knowledge of the issue.
"Our new CEO will have the exciting challenge of building on SEA's formative success, as we enter a new, more established stage of our journey."
Recruitment for a new CEO will begin later this year and Nicola will remain in her current post until June 2024 in order to ensure a smooth transition to new leadership.